The 5 Best CAT CAFES in Tokyo
Tokyo
If you're a cat lover, you should definitely visit a cat cafe in Tokyo. You can enjoy delicious drinks while playing with heart-meltingly adorable cats. Here are 5 popular cafes you should try in Tokyo!
Feel free to follow favy!
1. Cat Cafe Nekorobi [Ikebukuro]
This is a great place to come play with cats right in the centre of Tokyo.

It's a great place to bring a date or a friend. Spending some time with cats is so relaxing, especially when they are this cute and soft.

Look at all those fluffy cats!

On weekdays, the first hour is ¥1,100.
On weekends and holidays, it's ¥1,300.

2. Cat Cafe MoCHA [Shibuya]
You can have a blissful time playing with cats in a modern and stylish cafe! The entrance fee ¥200/ 10 mins. The all-you-can-drink set is ¥350. And cat feeding is an extra ¥500.
On average, it's about ¥1,200 per hour.
3. Cat Cafe MONTA [Asakusa]
Play with lots of cute cats at a fashionable cafe. The cover charge is ¥200 for ten minutes, ¥600 for thirty minutes, and ¥1,000 for an hour. If you want to spend the day, it's ¥2,000. That's really affordable!
There's also a pretty elaborate food menu with things such as pasta (¥630) and pancakes or cakes (¥400-¥630).
4. Cat Cafe Temari no ouchi [Kichijoji]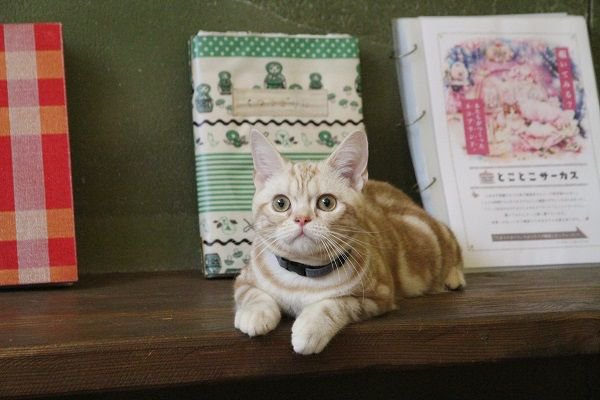 A variety of drinks are available.Each drink is cuter than the next. Cat feeding is between 18:00 to 19:00. There are also various daily events!
5. Cat Cafe JaLaLa [Akihabara]
Cafe Jalala is a popular cat cafe where you can enjoy delicious coffee and tea! The second drink is 50% off, so it's great to stay a long time here.
On weekdays, it's ¥1,100 for an hour.
On weekends, it's ¥1,300 for an hour.
You can also stay for 30 minutes (¥550/650), for 90 minutes (¥1,650-1,950) and for 2 hours (¥2,200/2,600).
Finally...
There are so many other types of animal cafes to check out while in Tokyo, such as rabbit cafes, hamster cafes, hedgehog cafes, dog cafes, owl cafes, etc!
Click on the link below for other fun animal cafes to check out!
Restaurants Mentioned in this Article